Criminal Justice Research Proposal Topics
Created: 06.02.2019
Updated: 10.04.2020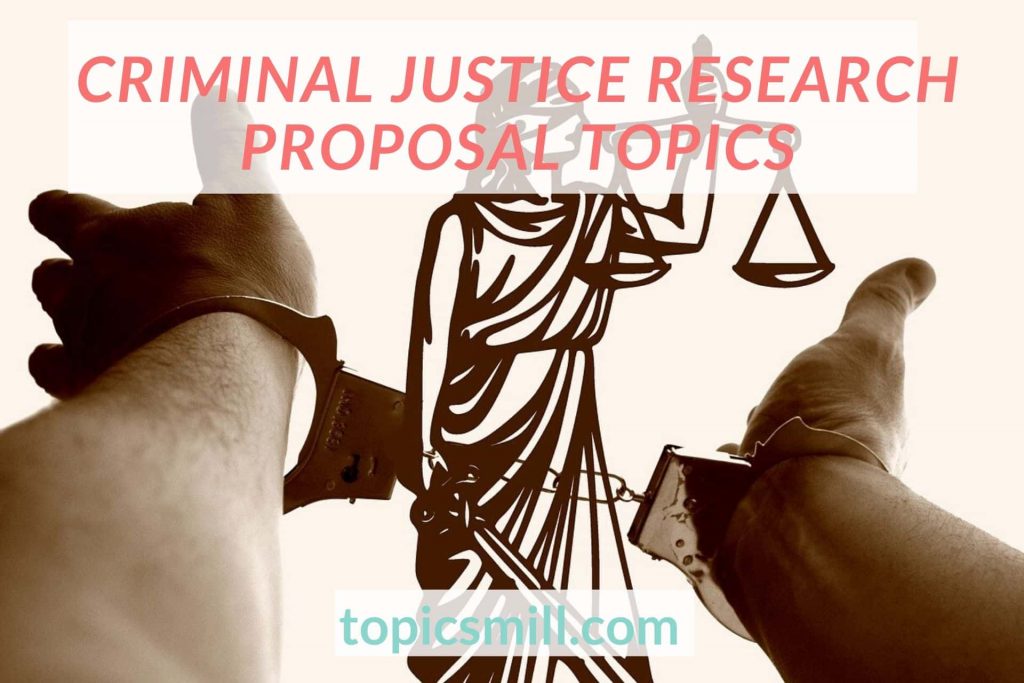 When it comes to criminal justice in the United States, everyone seems to have an opinion regarding a specific topic. Criminological discussions have become incredibly common in the past few decades due to the fact that they also concern such issues as social inequality, prejudice, and police brutality, among many others. Criminology, at the same time, is widely studied in many colleges and universities, which suggests that in the nearest future, the USA society will be able to lower the crime rates. The fact that many young adults are eager to study law nowadays means that many students will have to write a research paper on any aspect of criminology during their academic years.
If you are one of such students, you'll be interested in going over the best criminal justice research proposal ideas. The subjects suggested in the list below differ drastically, and each of them will motivate you to review your perception of crimes and criminals. Either way, the purpose of research proposal ideas for criminal justice is to improve public safety, which concerns everyone.
List of Criminal Justice Research Proposal Topics
Adolescent Deviance Within Families and Neighborhoods
Attrition in Indian Rape Cases that Fail to Reach a Verdict: Going Beyond 'Conviction' and 'Aquittal'
Dr Julia Viebach, Leverhulme Trust Early Career Fellow
In the Shadow of Death: Death Penalty Abolitionism and the Normalisation of Life Imprisonment: A Comparative Study
Intergroup Bias in Virtual Reality: Understanding the Public Support for Violent Policing

Our Partner

Get your research proposal written by a professional writer

StudyСlerk

Justice Upside Down: Narratives, Justice and International Criminal Tribunals
Meta-Analysis of Early Life Influences on Behavior in Criminals
Mind the Gap: Exploring the Interplay between Gender, Terrorism and Counter-terrorism
Policing Migration Across the Globe
Procedural Justice During Police-Citizen Encounters
Protocol for New Research on Improving Risk Assessment in Prisoners
Reducing the Prison Population: Lessons from Around the World
The Adoption of Crime Prevention Technologies in Public Schools
The Effects of Individual Vulnerability and Lifestyle/Routine Activities on Fear of Crime and Perceptions of Risk in the School Setting
The Plight of Foreign Nationals on Death Row in Malaysia and Indonesia
The Use of Protective Measures in Human Trafficking Cases: A Comparative Analysis
Unaccompanied Minors at the Greek-Turkish Border: Stuck in Transit
Victim Participation in International Criminal Justice: Real Power or Empty Rhetoric?