Controversial Food Topics
List of 23 Controversial Food Topics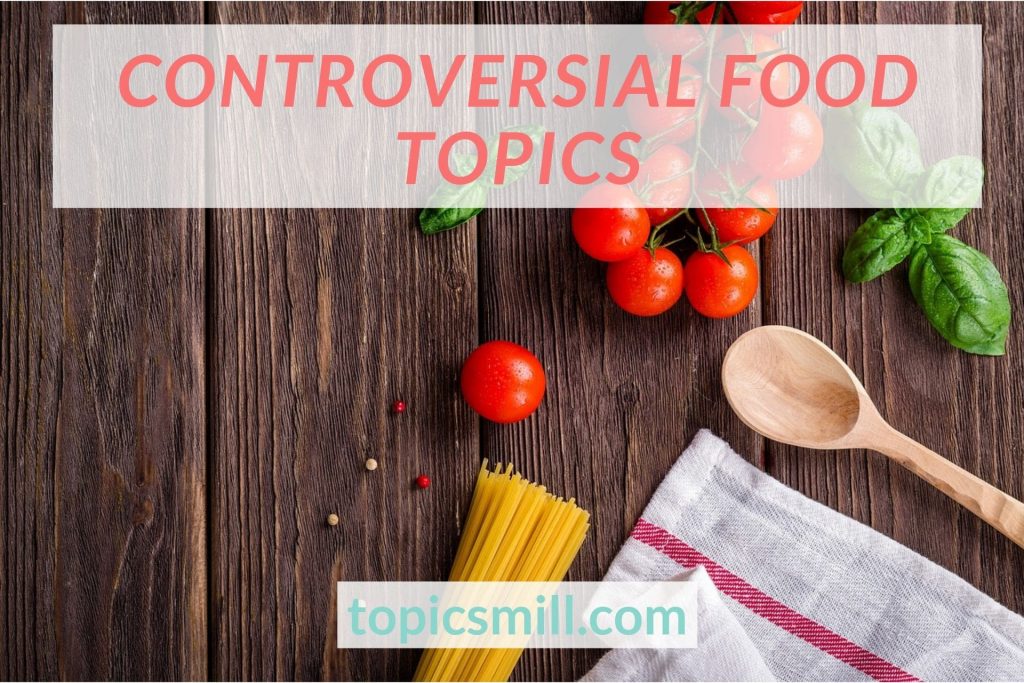 Are alfalfa sprouts worth it anymore?
Are humans supposed to eat meat?
Beef: grass-fed vs. corn-fed
Can Biotech Food Cure World Hunger?
Can you cure a hangover?
Do We Need to Know What's in Junk Food?
Does In-N-Out have the best fast food burger?
Eat or avoid: GMOs
Expand the Use of Food Stamps?
Is a hot dog a sandwich?
Is food "the new rock"?
Is foodie-ism elitist?
Is France Becoming Too American?
Is Veganism Good For Everyone?
Milk: raw vs. pasteurized
Mixology or bartending?
Should people keep backyard chickens?
Should people take photos of food at restaurants?
Terroir: Old World vs. New World
The right utensil for macaroni and cheese.
The Squishy Science of Food Allergies
Toilet Paper and Other Moral Choices
Where to store ketchup.